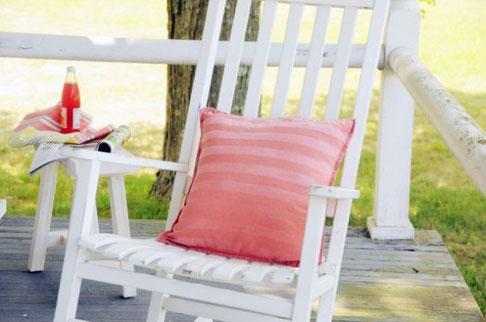 If you're looking to make something interesting for your home, like some new pillow covers or cushion covers, there is a technique that is both simple and creative and that would work wonderfully on basically any type of fabric. With some bleach and painter's tape you'll be able to make some lovely new accent pieces for your home and it won't even take long.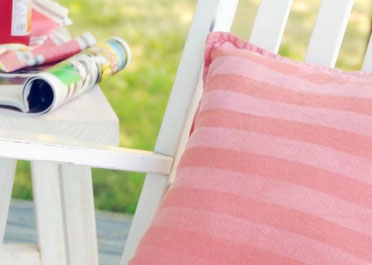 Now the fun part begins. You should move outdoors for this part of the project. Take the taped fabric and hang it somewhere with clothespins. Then, starting from the bottom, spray the mixture onto the fabric. As you work your way upward, spray further away from the fabric and with softer sprays. Return to the bottom of the fabric and spray some more. After that, use paper towels to remove the excess bleach and remove the painter's tape. Take the fabric and put it under cool running water to remove all the bleach. Wash it and dry it and then you'll be able to use as you want. This project was done by Erin Souder and found on designsponge.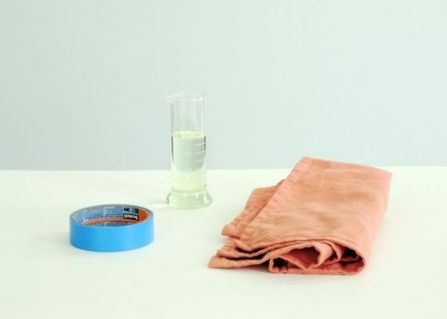 The materials you'll need for this project are painter's tape, bleach, solid colored cotton pillow covers, a ruler, chalk and a spray bottle. The first thing you need to do is mix one part bleach and 2 parts water in a clean spray bottle. This will be the solution you'll be using to make the stripes. Then measure out the stripe layout you wish to create. Use chalk to mark the lines. After that, simply place the painter's tape along the chalk marks. You'll need to press down firmly to seal up any loose spots.