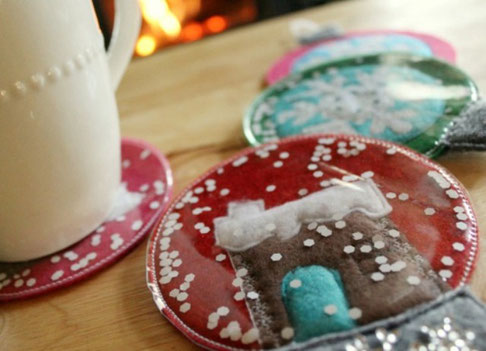 With the holidays approaching and cool temperatures already setting in, today's project is sure to brighten your spirits while you enjoy a mug of hot cocoa. These fun and easy-to-make snow globe coasters make a perfect handmade gift for anyone on your list.
Source: weallsew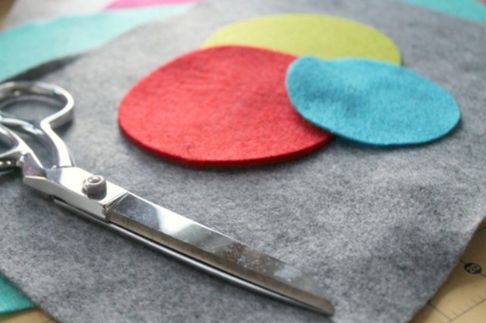 1.To start, I cut out four circles from the ¼"-thick gray felt for the base of my snow globes, one for each coaster. I added a different color circle of thin felt to each one, then pieced together a simple gingerbread house and stitched all the pieces in place. I took advantage of the decorative stitches available on myBERNINA 350 PE and used them to add details along the sides of the house.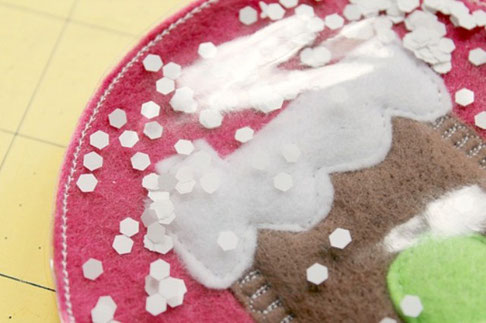 3.To finish off my snow globe coasters I cut out a globe base (a.k.a. trapazoid). I lapped the upper edge of the base over the lower edge of the snow globe and stitched it in place. This stitching will also close the opening. If you're using thinner felt for your own snow globe, you may find you want to double the layers here to keep the coaster surface as even and stable as possible. For a thicker coaster, cut a piece of felt the same size and shape as your snow globe + base and glue it to the bottom of your coaster.
Your snow globe coasters can be further personalized using embroidery or iron-on rhinestones to detail your globe base.
Download the applique pattern pieces by clicking on the PDF link below.
Materials Needed
¼"-thick gray felt for the coaster base
Felt in various thickness and colors for the appliques (I used brown, white, pink, green, and red)
Quilter's Vinyl
White confetti
Coordinating thread
Iron-on rhinestones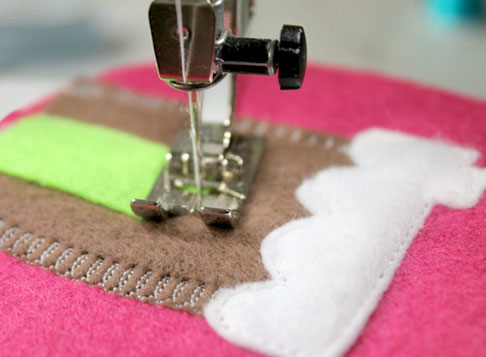 2.Once all of my gingerbread house elements were sewn into place I covered the snow globe with a square of Quilters Vinyl just slightly bigger than the circle itself. Using a straight stitch I followed the outside of the globe leaving a 2″ opening at the bottom. Drop some white confetti through the opening.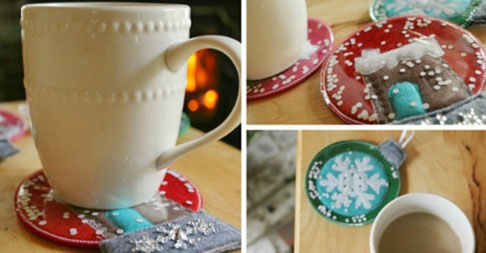 coaster, coasters, cool accessories, diy accessories, diy coasters, handmade accessories, homemade coasters, table accessories